Our Magazine is here and ready to share the stories and fun with you!
Strange Magazine Summer 2021
Click on the link to download and read our magazine for free. To support our featured wish kid go to our sponsor page.
45.9 MB
October 2020 Magazine
Click the link to read our free magazine. Please donate any amount to help us continue to help our special needs community directly.
39.3 MB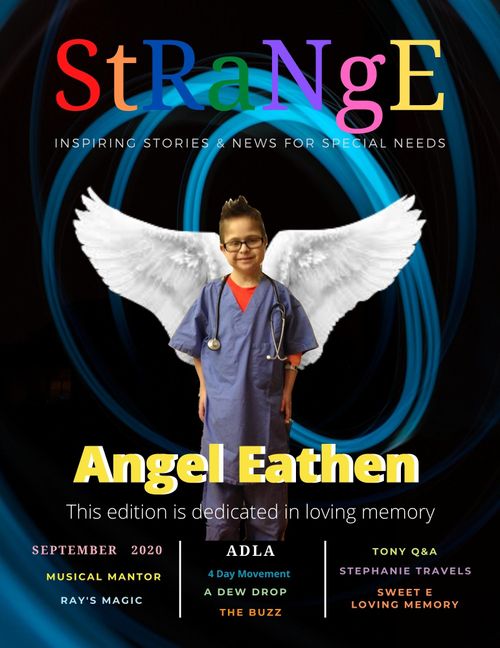 Strange September Magazine 2020
Please click the downloadable link to read the magazine online. Please share this link and if you can make a small donation to help our community.
19.5 MB