we see a need We fill a need then we grant them a wish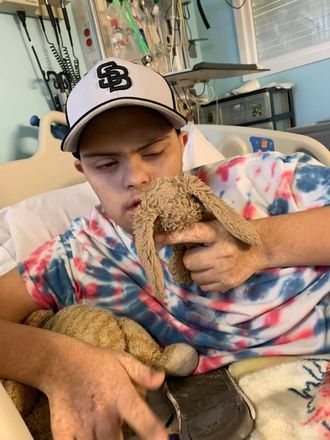 Tanner was a precious little boy with Down Syndrome. He battled cancer with stage 4 Hodgkins Lymphoma Cancer and was been undergoing treatments at Duke Children's Hospital.  Tanner received his angel wings April 27, 2022. If you would like to donate to his go fund me account to help with funeral expenses and post medical expenses to help his mother please check the home page and donate there securely directly.  
His memorial is placed on our Angel Page. 
Team Tanner!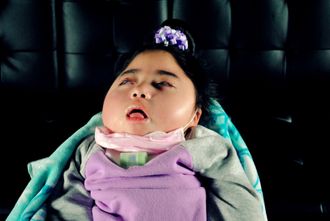 Sophia is a beautiful little girl that has been battling a serious genetic disorder all of her young life. She loves to dress up and wear pretty comfortable clothes and hair bows in her long curly hair. Although she cannot speak or move on her own she loves being able to participate when her health allows it. Her Mom takes care of her 24 hours a day 7 days a week with minimal support. She is often in the hospital but still puts on her lovely smile for others. We have only been working with her for a few months and she has already taken a piece of our hearts.  We would like to send Sophia and her family on a magical journey to Sea World with your help. 
Team Sophia!
Ashley is a darling young woman with no ability to communicate verbally. She has other chronic medical conditions that prevent her from enjoying daily life with family and friends. Her wish is to have a special communicative app along with a mobile i-pad and to get a specialized individual educational tutor to work with her one on one. She loves clothes and shoes and would love a shopping trip too. 
Team Darling Ashley!
This is our rockstar William. He is the light of our hearts and truly enjoys life to the fullest each day. Recently he asked if could go to Disney World and we would love to see his wish come true. He's an adorable soul with Down Syndrome and other heart related medical issues but that doesn't stop him from being the best he can be. 
Team RockStar William!